Located near Yonge and Dundas Square in Downtown Toronto, R U Smiling Dental is committed to putting a smile on every one of our patients. Each member strives to leverage their skills and experience to provide you with exceptional service through personalized and attentive care.
Our modern decor houses advanced medical equipment that allows us to apply the latest dental techniques and training to go beyond traditional care. We respect how valuable your time is and put your convenience first by processing dental insurance claims electronically, directly from our office.
Our team believes in fostering a caring and friendly environment based on trust, because trust is what we want to build in the long-lasting relationships with our patients.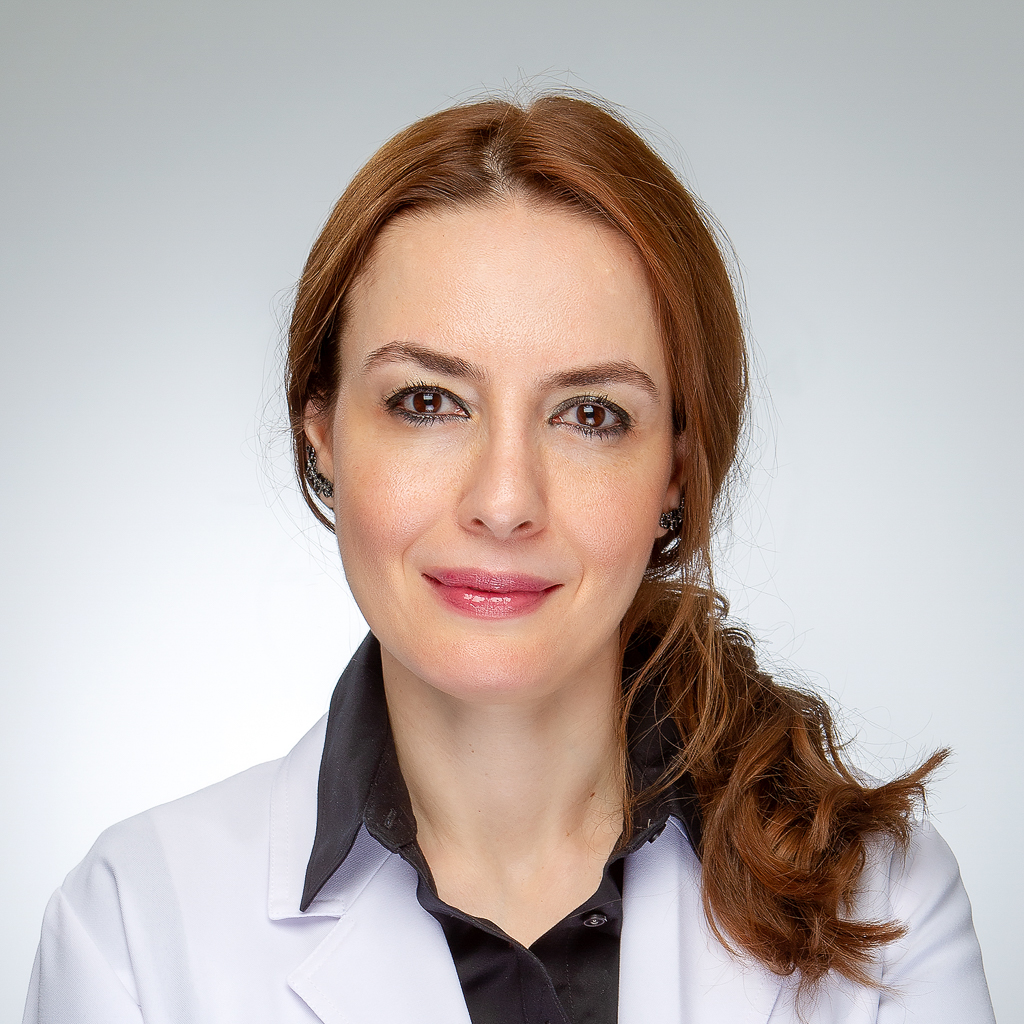 As an active member of the Royal College of Dental Surgeons of Ontario (RCDSO) and the Canadian/Ontario Dental Association (CDA and ODA), Dr. Lana`s main priority is to provide high quality dentistry to each of her patients. With over 20 years of experience, Dr. Lana has been specializing in General and Cosmetic Dentistry. Her goal is to perfect all smiles in both health and cosmetic aspects. 
After graduating with honours as a Doctor of Dental Surgery in 1996, Dr. Lana advanced her academics with the Prosthodontics postgraduate training in 2000. Ever since, Dr. Lana attended courses in Endodontics, Oral Surgery and Cosmetic Dentistry. She believes in importance of continuous education which keeps her up-to-date with the latest dental treatments and technologies and provides the best and most effective results for her patients. Dr. Lana is truly dedicated to the highest level of dental care. 
When she is not in the office, Dr. Lana enjoys biking, reading and spending time with her family.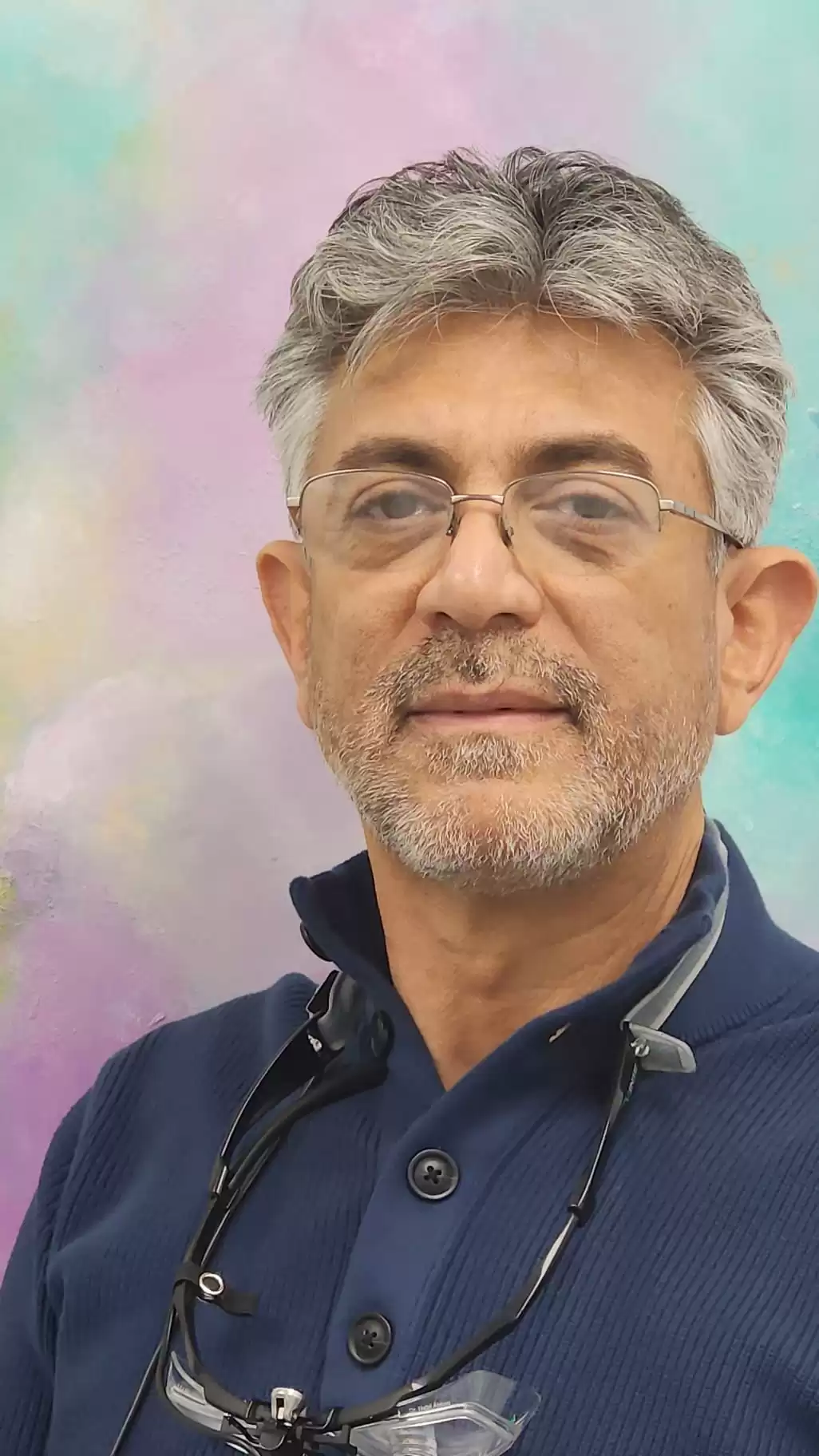 Dr. Nabil Abbas is a General Dentist Practitioner with more than 30 years of solid proficiencies in diagnostics, treatment assessment, prevention and restoration procedures, and endodontic, with a specialized focus on Oral surgery (as wisdom teeth extraction procedures)within leading academic studies from France (Faculty of Medicine of Montpellier) and clinical environments across the Middle East. He brings exceptional capabilities in patient communication, emphasizing compassion, comfort, and confidence
.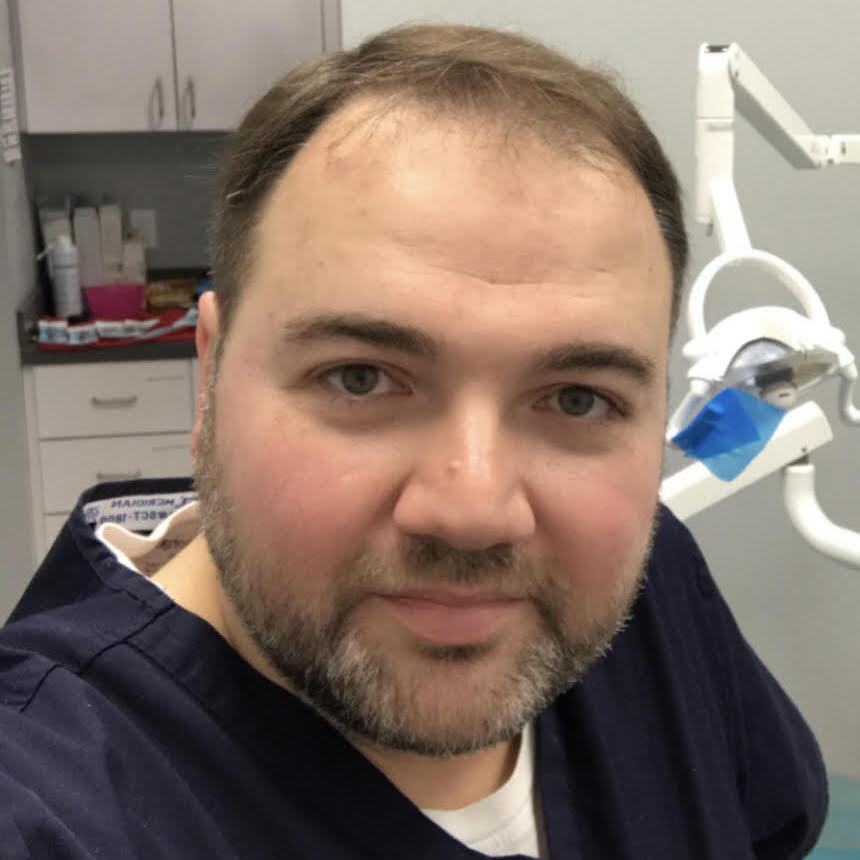 Dr. Bahru graduated from dental school in the United Arab Emirates in 2004. During 2006 to 2009, he got his dental implant specializations from Lille University – France and the ICOI, AAID – USA. For more than 15 years, Dr. Bahru was practicing in Saudi Arabia and recently in Canada where he placed over 1000 implants.
Dr. Bahru is a member of The International Congress of Oral Implantology and The American Academy of Implant Dentistry. In Canada, he is an active member of Royal College of Dental Surgeons of Ontario and Ontario Dental Association.
Outside the world of Implant and Dentistry, Dr. Bahru enjoys family time, hiking, sci-fi movies, and (if time permits) plays video games.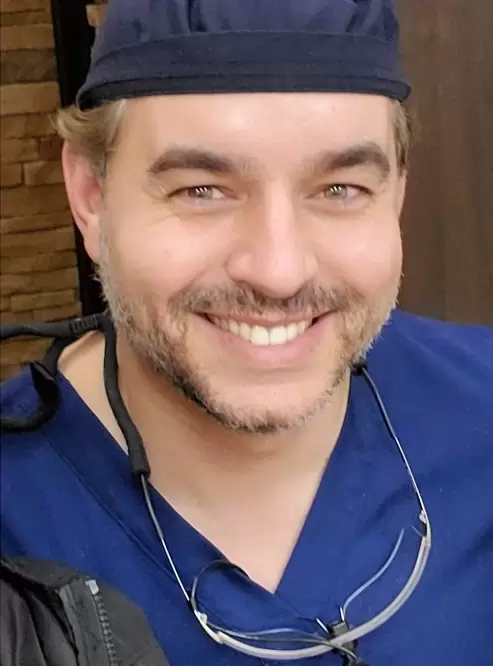 Dr. Gokhan Shevket visits our clinic regularly to perform Wisdom Teeth Extraction procedures. Dr. Gokhan Shevket has over 15 years of experience and does hundreds of impacted wisdom teeth extractions.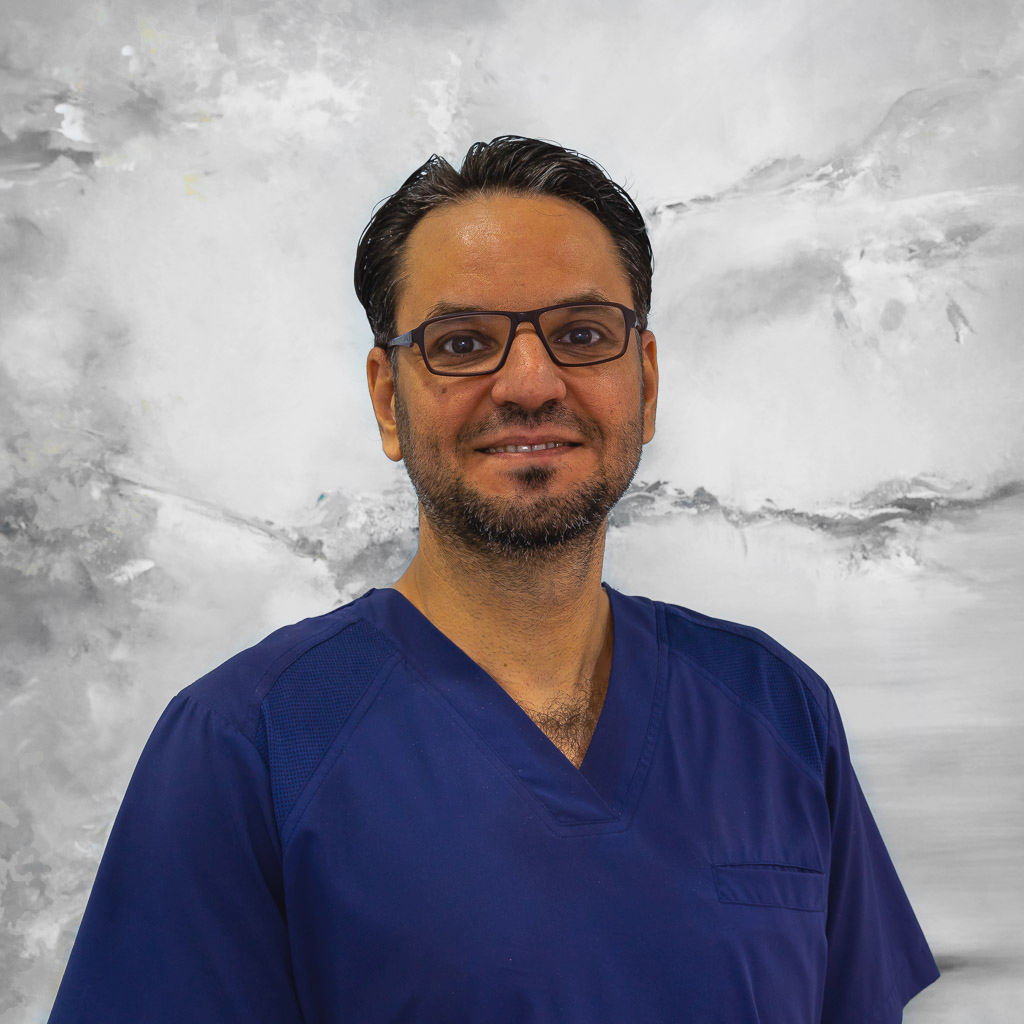 Dr. Abdul earned his dental degree at the University of Aleppo in 1998. After graduating with excellence,  he continued his training in France where he attended postgraduate orthodontic program at Pierre et Marie Curie University. After graduation from orthodontic residency, Dr. Abdul completed high studies course of dental biomaterials from the University of Paris 5.
Years later, Dr. Abdul relocated to Canada where he became a licensed dentist and provider of orthodontic care. Dr. Abdul is devoted to continuous dental training and research. He is certified in latest orthodontic techniques, such as clear braces Invisalign and lingual braces Incognito. 
Dr. Abdul loves spending his time jogging, reading, listening to classical music and travelling all over the world. 
Our Modern Office & Equipment
Marissa grew up in Hibbing, Minnesota. She moved to Toronto with her family in 2008. She graduated from the Dental Hygiene program at George Brown College. 
As a dental hygienist, Marissa strives to ensure our patients always feel one hundred percent informed and comfortable during their visit. She is passionate about educating and helping patients overcome their dental fears. Her favourite part of her job is building good patient relationships and seeing how their beautiful smiles make them happy.
Outside of hygiene, Marissa loves spending time outdoors with her puppy Charlee and exploring the city with family and friends.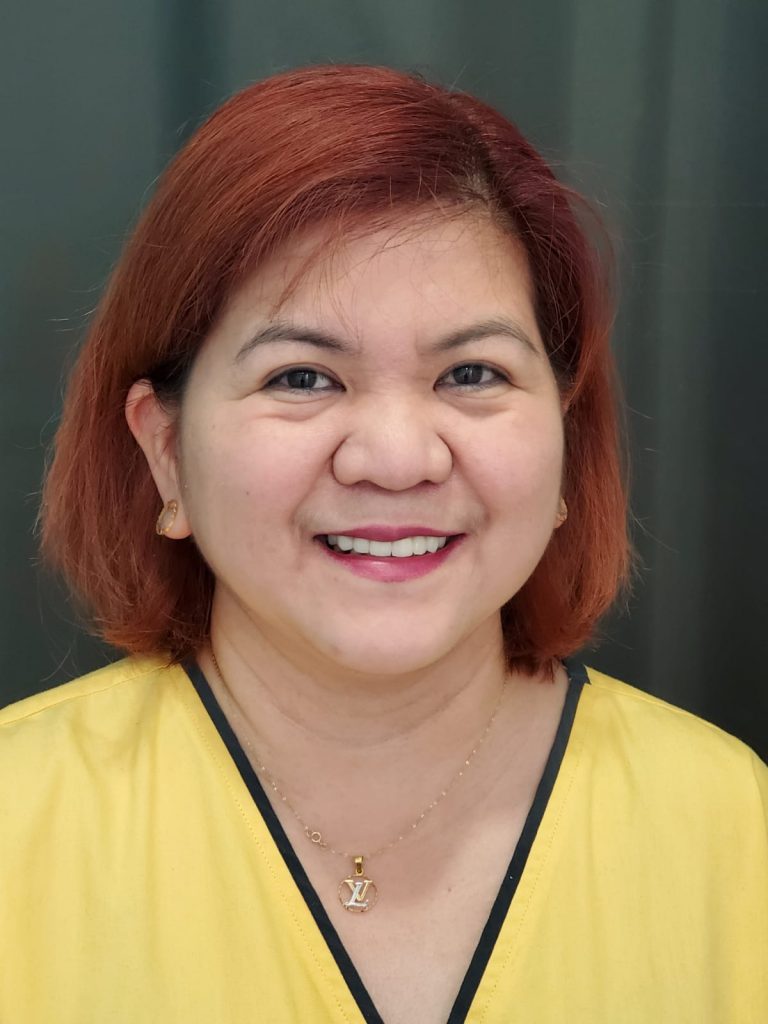 Melany finished her studies in the Philippines as a Doctor of Dental Medicine. She has aquired experience in the field of Dentistry over past 16 years. With comprehensive knowledge of the "4-Handed Dentistry" technique, she has assisted cases engaged in Maxillo Facial Pristhodontics, Prosthodontics, Pedodontics, Periodontics, General Dentistry, and mostly on Head and Neck Cancer patients that include procedures performed in the Operating room with patients under General Anesthesia at King Faisal Specialist Hospital & Research Centre in Riyadh and King Khalid Military City Hospital in Saudi Arabia. She is commited in ensuring that quality dental care is provided to everyone and dental resources are readily available whenever needed.
Melany has a bubbly personality, a fun person to be with, and is a professional in the field of Dentistry. Outside of work, Melany enjoys cuddling her kids and spending time with her family.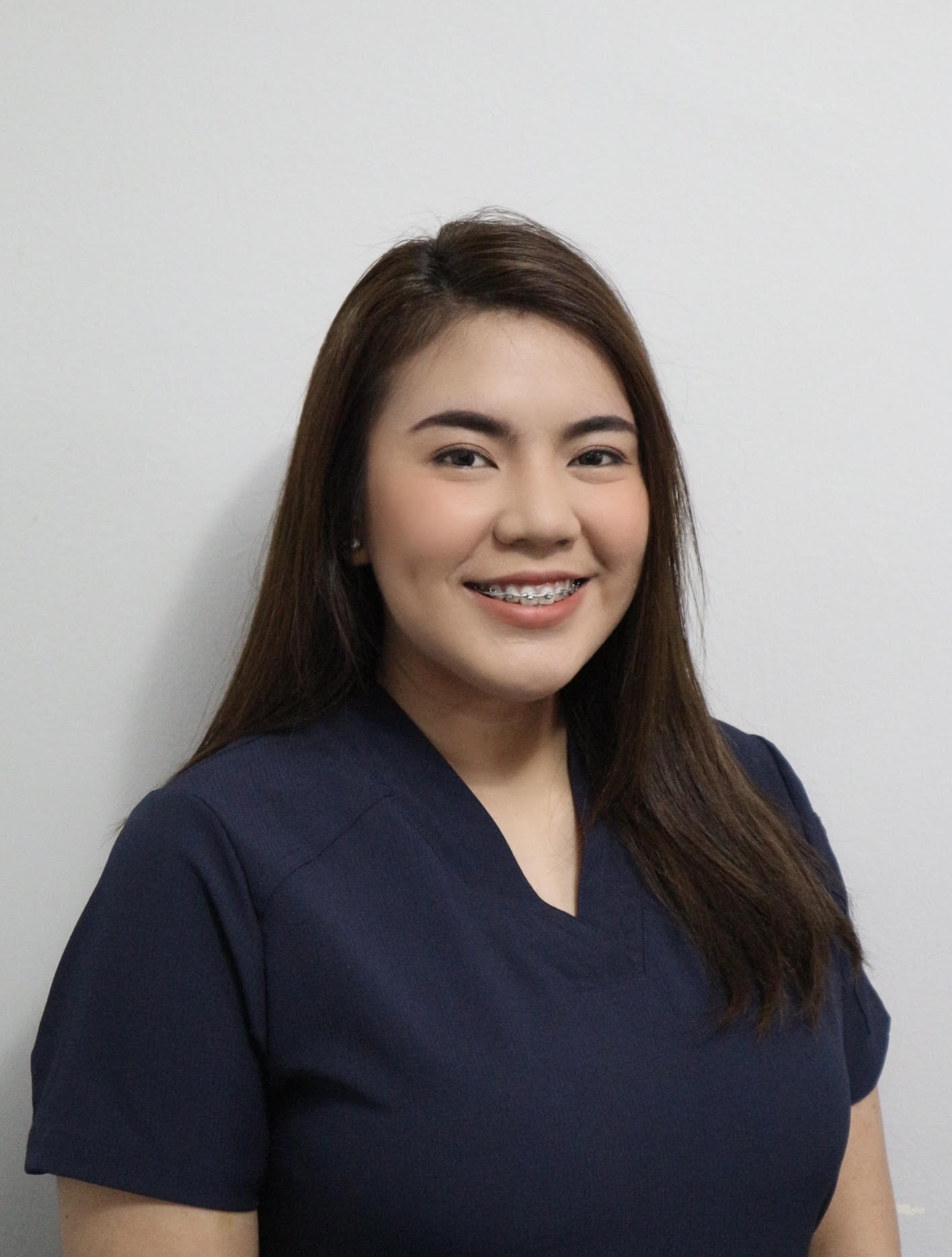 Having earned a Bachelor of Science in Criminology way back in 2012, Ruby had a change of passion delivering the best assistance to the field of Dentistry. She moved to Toronto with her family in 2015 and finished her Intra Oral Dental Assistant Level 1 & 2 course graduating with honours at Anderson College of Health, Business, and Technology in 2018.
As a Dental Assistant, Ruby aspires to give the best medical attention to each individual patient enabling her to share, offer and display her skills with experience, passion, and love.
Ruby, on rest days, loves spending time mostly with her family including her 2 felines and a cuddly dog. Occasionally, she accepts event photography, solo portraits in her spare time.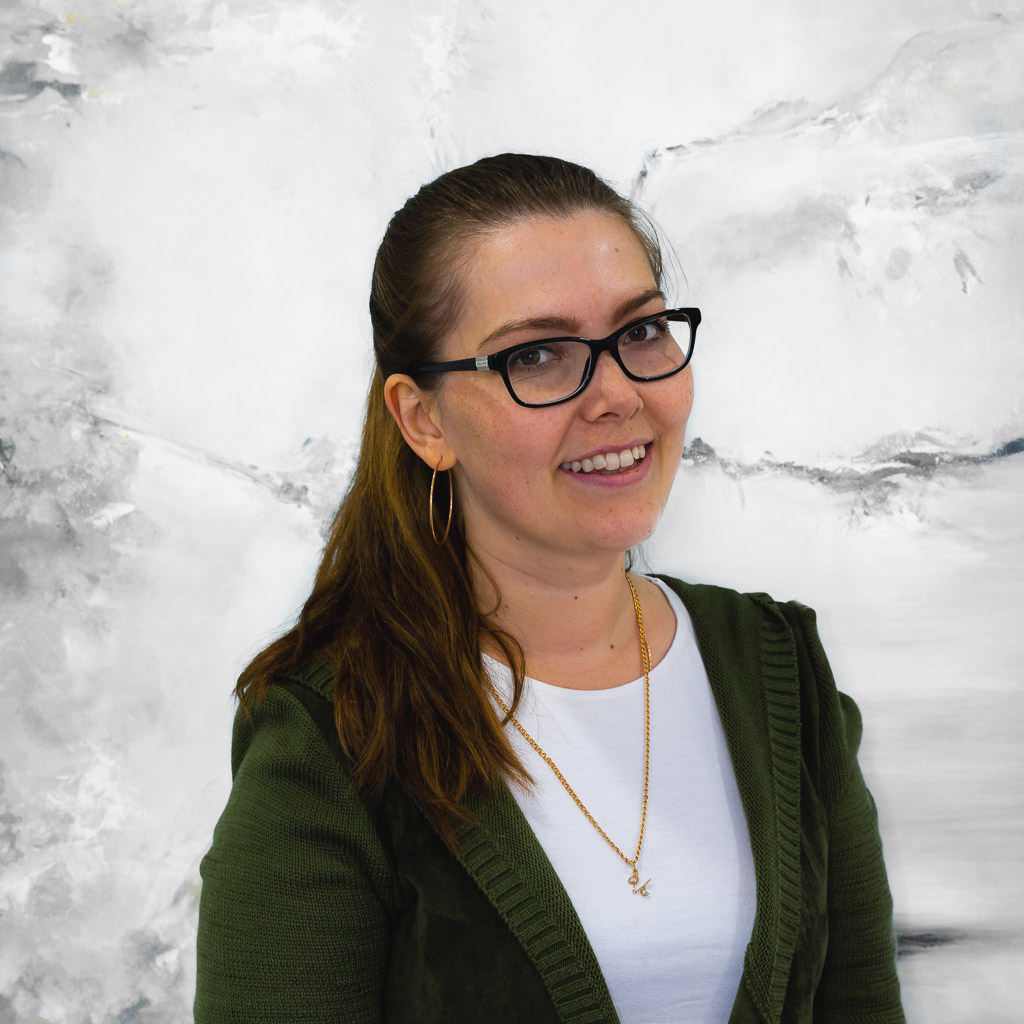 Inna loves to meet new people, making sure every patient leaves with a smile. She graduated with Honors from the George Brown College, Dental Office Administration Program and strives to address the unique needs of every patient. She is a strong beliver in developing lasting office-patient relationships while ensuring the office is running smoothly. Inna loves spending time with her family, camping and exploring nature.