INVISALIGN DOWNTOWN TORONTO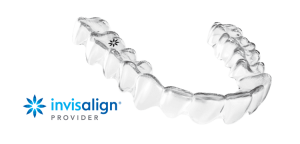 Get affordable Invisalign aligners at our downtown Toronto dental office
Do you ever look in the mirror and wish you had straighter teeth? Or you might have thought about getting braces but don't like the way they look and feel?
Straighten your smile discreetly with clear aligners. Invisalign aligners are custom made to fit your teeth perfectly. They are comfortable to wear and most people won't even notice that you are wearing aligners. You wear your aligners for 20-22 hours a day. If you have a special occasion, you can take them out when necessary and go on with your life. As you change your aligners, your teeth will gradually shift and align as planned. It's that easy.
LOWER COST INVISALIGN TREATMENT IN DOWNTOWN TORONTO

Periodic appointments every  6 to 8 weeks over the course of an average 9 to 18 months

The average cost of Invisalign is between $4,000 and $8,000 with financing options available.

Teeth alignment will be permanently retained as long as you keep up maintenance to prevent shifting.
INVISALIGN DOESN'T INTERFERE WITH YOUR LIFESTYLE
Invisalign aligners are thin pieces of medical-grade plastic that fit over the teeth, making it hardly noticeable that it's there.  That means that generally you can freely eat and drink what you want while in treatment, and continue with a normal brushing and flossing routine.
Invisalign treatment is effective for most orthodontic problems including:
Misaligned Teeth
Crowded and Crooked Teeth
Overbite and Underbite
Crossbite
Openbite
Invisalign sometimes cannot be used to treat severe orthodontic problems and specialized treatment is needed in certain cases. That's why we encourage you to book a free consultation at our Toronto downtown dental office and see if Invisalign is right for you.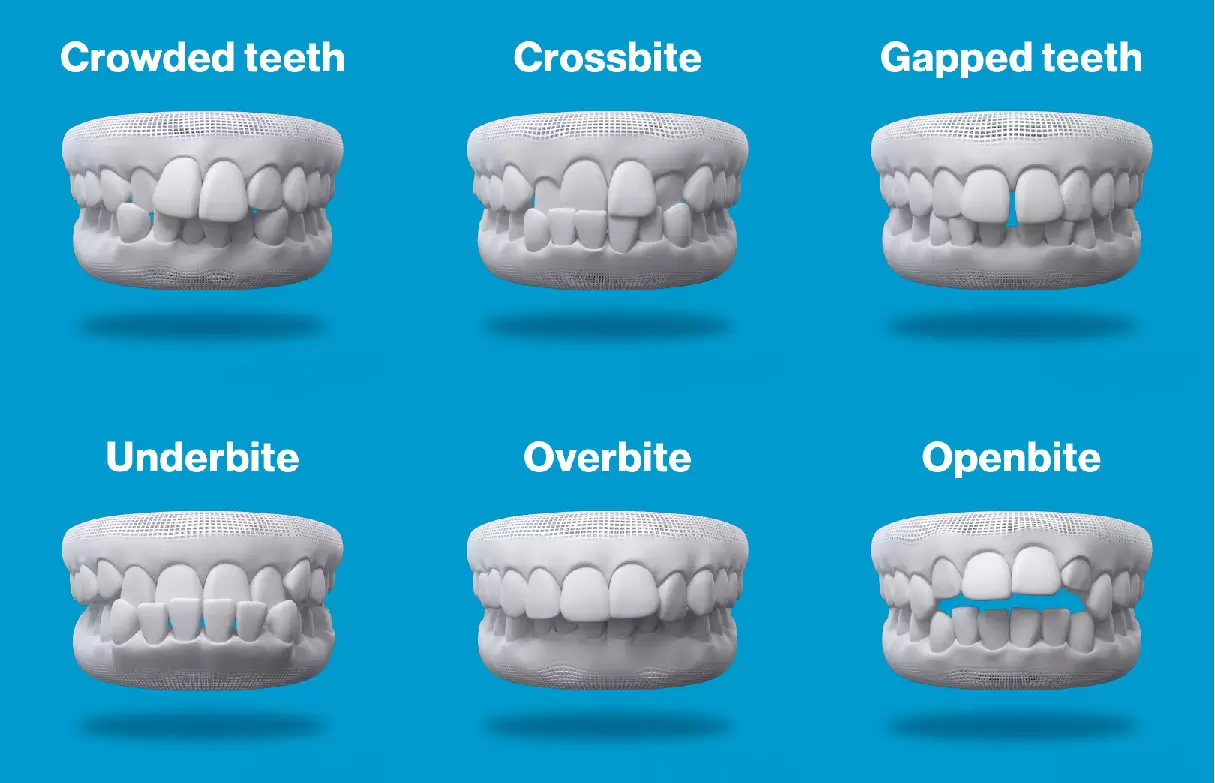 WHAT IS THE COST OF INVISALIGN TREATMENT AT OUR DOWNTOWN TORONTO DENTAL CLINIC?
Like other dental treatments, the cost of Invisalign treatment varies throughout Canada and also depends on the complexity of your case. Here at our downtown Toronto dental office, we offer affordable Invisalign treatment ranging anywhere between $4,000 to $8,000 depending on your case and how long the treatment will last. Since the cost of Invisalign is important for most patients, we offer financing options for Invisalign. We also work with insurance companies and offer direct billing to your insurance if your insurance plan covers Invisalign treatment.
AM I A GOOD CANDIDATE FOR INVISALIGN?
If you have mild to moderate dental misalignment, Invisalign can be a great option for you! To be a good candidate for Invisalign, you must commit to wearing your Invisalign aligners at least 20 to 22 hours every day. You will also need to have healthy teeth and gums. Our dentists will look out for signs of decay or periodontal disease at your initial Invisalign consultation.
Get Invisalign in downtown Toronto. Book a free consultation.
WANT TO STRAIGHTEN TEETH?
Suitable for All Ages
Suitable for all ages, it's never too late to consider straightening with Invisalign.
Effective and Discreet
As effective as traditional braces for mild to moderate misalignment while remaining invisible using clear braces.
Customized Treatments
Your smile is unique which is why each clear aligner is custom fitted to ensure comfort throughtout the procedure.
Correct Your Bite
Teeth alignment can correct your bite, crowding, gaps and improve chewing comfort.
Boost Confidence
A radiant smile will boost your confidence and make you want to show it off more often!
Improve your Oral Health
Reduce plaque by making your daily brushing and flossing more effective. Straight teeth minimize the gaps and crevices where food can get stuck, allowing your toothbrush to do its job.
READY TO START INVISALIGN?
FREE Invisalign Consultation
Begin with a FREE consultation during which time the dentist will determine if Invisalign will work for you and you get the opportunity to ask any questions. 
Customized Treatment Plan
The dentist will take impressions of your teeth, x-rays and photographs in order to develop a customized treatment plan that will guide the alignment of your teeth.
Wear and Rotate Retainers
Each set of aligners is worn for approximately 2 weeks. New retainers will be provided as you progress. The retainers are removable allowing you to easily brush, floss and eat.
Periodic Check-Ups
Every 6 weeks, you will come in to ensure the progress of your treatment plan and make adjustments as required.