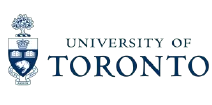 R U Smiling accepts Studentcare dental insurance
As a member of the Studentcare Discount Network, we offer select dental services for free to full-time students! Don't miss out on your dental checkup or cleaning when you can get them for $0. Take advantage of this opportunity to maintain your oral health without any financial burden.
Students at Ryerson University receive 100% FREE dental checkup and cleaning at our office! We are part of Studentcare Discount Network, which means full-time students pay $0 for select dental services!
Key Points to Know About Your Dental Coverage
If you visit a specialist for covered services, your reimbursement will be processed based on the equivalent General Practitioner fee.
You're covered for the insured portion of your Plan regardless of the dentist you choose. Our goal is to make dental care accessible and affordable for all U of T students.
The Dental Plan offers $800 coverage for dental visits per policy year.
The current policy year is from Sept. 1, 2022 – Aug. 31, 2023.
The Plan covers 60% to 80% of your dental costs.
The insured portion of your Dental Plan pays a percentage of the recommended fee for covered services, based on the Provincial Dental Fee Guide for General Practitioners (in the province where the service was performed).
 
Insurance Covers (2)
Studentcare Dental Network Reduction (4)
Examinations and x-rays (2)
70%
+ 30%

Basic Preventive Services and Basic Oral Surgery

Lab tests
Extractions
Maintenance of removable dentures (cleanings)

80%
+ 20%
Preventive Scaling and Polishing (2)
70%
+ 30%
Periodontics (2) (gum treatments)
70%
+ 20%

Basic Restorative Services

Fillings (3)
Endodontics (root canals)
Oral surgery
Anesthesia
Maintenance of removable dentures (other than cleaning)

60%
+ 20%
Recall exam package
1 per 12 months
Annual Maximum
$800 per policy year
Insurance Company
Desjardins Insurance
Policy Year
September 1 – August 31
1 Percentage of Provincial Dental Fee Guide for General Practitioners (in the province where service was performed).
2 Recall oral examinations, polishing, and fluoride treatment are covered once per 12 months. Bitewing x-rays are covered once per 9 months. Oral hygiene instruction is covered once per 12 months. A complete exam (sometimes called a new patient exam) is only covered once per 5 years. Periodontal scaling is covered up to 2 units per policy year.
3 Amalgam, tooth-coloured filling restorations, and temporary sedative fillings are covered.
4 Discounts applicable to treatments administered by members of Studentcare Dental Network
For full information, please visit:
http://studentcare.ca/rte/en/IHaveAPlan_UTSU_Dental_DentalCoverage
As a member of the Studentcare Discount Network, R U Smiling Dental offers select dental services  full-time students at University of Toronto.
Student Exclusive Discounts
Our dental clinic partners with universities and colleges in the Toronto area and across southern Ontario to offer discounts that work together with student insurance to provide affordable dental services.
Direct Insurance Billing
We electronically process your student dental insurance as well as combine any parental insurance to reduce or even eliminate any out of pocket expenses for you.
Flexible Scheduling
We understand that schedules can be unpredictable which is why we offer timely appointments between classes and can work with you to split treatment across multiple visits.