What is the result of whiter teeth? Not only can it give you a brighter smile, but whiter teeth may give your confidence a boost as well. No longer meeting and speaking to others with teeth that show severe discoloration, you might feel better about yourself in school, social or business situations. If you have a special event coming up, such as graduation or a wedding, teeth whitening can be an important part of your appearance and confidence. As your local dentist in Toronto downtown, we will try to answer your questions about our Zoom! Whitening system, done in our office.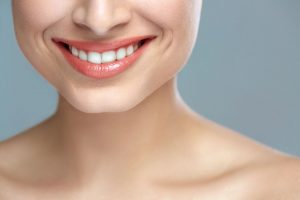 What Can Be Expected at the First Session?
You'll have your teeth cleaned, if this has not been done recently. Next, a Zoom Whitening Gel is applied by our trained dental professional. It is specially formulated and is a pH balanced gel from hydrogen peroxide.

The next step is the application of light, which activates the ingredients in the gel. This helps the gel to penetrate deeper into the teeth, removing stains and unsightly colors, yet not doing structural damage to the teeth.
Trays will be provided with instructions to take home for touch-ups. The whitening is expected to last up to 24 months, with proper brushing and flossing.
Why a Professional Whitening System?
In a single visit, your teeth can be whitened up to 8 shades, with an average of 6 shades. It has been tested and shown to provide fast and comfortable results. Because it is being applied professionally, care is given to ensure the amount, concentration and location of the whitening agent does not affect the gum line and cause discomfort or irritation.
Is there pain involved? The majority of the patients who receive this whitening system do not experience discomfort.
How Long Before Results Are Seen?
You will see immediate results, so if you have a special occasion coming up soon, be assured that your teeth will look whiter. You can attend any event with the boost of confidence offered by this procedure.
Treatment Is Customized
The hygienist is able to customize your treatment to the desired brightness. Areas of special concern may also be targeted, so that teeth have a uniform color and appearance.
A Part of Your New Wardrobe
Ready to find out more or book an appointment? The teeth whitening Toronto price may fit in with your budget, with our promotional discount, and be an important part of your appearance. You may be buying clothes for a special occasion; why not have your smile enhanced as well?

Contact us for an appointment. We at RU Smiling will be glad to answer your questions. Dentistry on Dundas is easy to reach from the nearby colleges as well as from other locations in the downtown area. Enjoy a whiter and brighter smile soon.