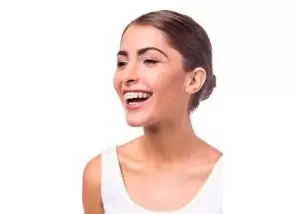 Have you thought of getting braces? Maybe you don't want to be seen with a mouth full of metal, especially if you are in college or are working in the business world. Retired seniors may not want to be seen wearing braces, finally getting to the smile they've always wanted. R U Smiling, dentistry on Dundas, wants you to learn more about a beautiful way to correct your smile discreetly, with Invisalign. Even if school and work keep you busy, you can have the time for this alternative to braces. Your confidence will get a boost as well as your looks and smile.
What is Invisalign?
Invisaligners are a clear alternative to metal braces. They are invisible and are custom-made for your teeth. They work in a series of trays; teeth are gradually shifted into place. Every two weeks you receive a new set, allowing your teeth to slowly move to their ideal positions in your smile. Invisalign is effective for mild to moderate misalignment of teeth. Clear braces may never be noticed, and you can go about your life.
What is Involved in the Invisalign Process?
These are the following steps that you will need to take to be fitted for these braces:
Consultation with the orthodontist
Customized treatment plan
Wear retainers for two weeks and get new ones
Periodic checkups every 6 weeks
Will Your Routine Be Interrupted?
No, you will just need to have regular check-ins with the dentist. No matter how busy your life may be, this dental solution only takes visits to ensure your customized comfort throughout the procedure.
What are Some of the Benefits of Invisalign?
You will be able to chew and bite better with the new position of your teeth. The solution is permanent when maintenance is followed to prevent shifting. Gaps in teeth will no longer ruin your smile and interfere with your bite. You confidence will get a boost with a new and radiant smile. In addition to these factors, plaque will be reduced, making your daily brushing and flossing more effective. Straighter teeth allow for better brushing. This alternative to metal braces will be customized for your needs, appearance and comfort. Since your smile is unique, your treatment plan will be, too.
How Do You Begin?
The first step is a consultation with the orthodontist. It is free, and you will be able to ask questions about the process and whether Invisalign is the right procedure for you. After you and the dentist decide to go ahead, impressions, x-rays and photos will help to develop your treatment plan. No matter what your age, Invisalign may be the ideal solution for an engaging smile and better oral health. Ready to find out more? We are your local dentist in Toronto downtown and offer appointment flexibility for students and others. Contact us.